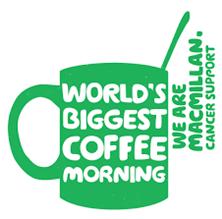 Tuesday, 27th September, 10:00 a.m.—Langley Community Coffee Shop, Macmillan Coffee Morning.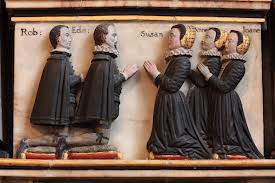 Sunday 2nd October at 2.30pm. at St. Mary the Virgin Julian Hunt a Trustee of the Kedermister Library will give a talk on 'Sir John Kedermister and his Library at Langley Marish'.
Tuesday, 11th October, Leaving at 10:00 a.m. For Christian Resources Exhibition —Fr. Chris is going to the Exhibition, and anyone else who wants to come is invited to join him.  However, you can attend one of the other days as well.  Please use the sign-up sheet to indicate interest.
Keeping in Touch: Please keep watching the Parish website  and Facebook page for resources and current events.  The September issue of Around Langley is available in churches , and may be accessed online    AL-Fin-22-6-Jul-Aug1.pdf (langleymarish.com)  Spare copies Around Langley the magazine may be obtained from Anna Thomas-Betts 01753 822013.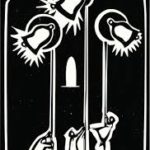 Bell-ringers needed! Bells have been rung in St Mary the Virgin since 1552 (and probably earlier!), it is a wonderful tradition which is sadly dying out and it may happen here. If you would like to learn how to ring church bells contact Fr Chris by mobile — 07910 077885  or Mark Instone, email:  Markinstone202@btinternet.com
Parish Social Events Calendar
| | | | | |
| --- | --- | --- | --- | --- |
| Day | Date | Time | Church | Event |
| | | | | |
| Sun | 02 October 2022 | 2.30 p.m. | St. Mary's | Kedermister Trustee, Julian Hunt at Open Day |
| Thr | 17 November 2022 | 7.15 p.m. | St. Mary's | An evening of Cheese, Wine & Music |
| Sat | 26 November 2022 | 2.00 p.m. | St. Mary's | Christmas Fayre |