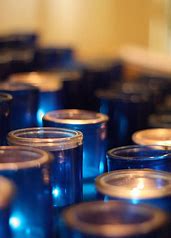 Life Journey
Life journey winding,
Patterns undulating, overlapping, weaving community.
Touch as you pass, smile, hold the moment as God holds you in His heart.
By Mary Fleeson, 'Life Journey'.
The Weaver –
I weave into my life this day
the presence of God upon my way.
I weave into my life this hour
the mighty God and all His power.
I weave into my sore distress
His peace and calm and no less.
I weave into my step so lame
healing and helping of His name.
I weave into the darkest night
strands of God shining bright.
I weave into each deed done
joy and hope of the Risen Son – Jesus Christ.
By David Adam – Tides and Seasons.
Celtic Knot
The tangled roots from which I spring
nourish my depths and
send out shoots for growth;
separate yet entwined
friends, relatives, strangers
and people I don't like,
we grow together in intricate relationship.
Weaver God, pick up the threads
of my experience
craft the pattern and, in Your time,
reveal significance.
By Anne Lewin – waiting for the Kingfisher.