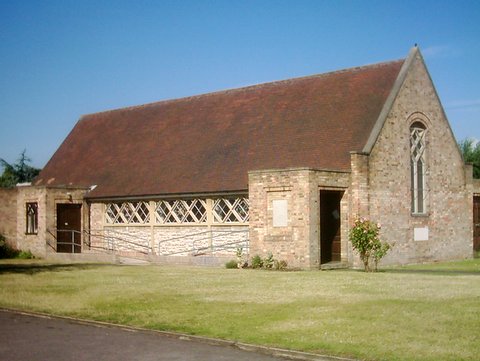 About our church
Welcome to St Francis!  We are a small church with a big welcome, literally at the crossroads of the community we serve, as we are on the corner of London Road and Upton Court Road.  As well as regular worship every Sunday and Wednesday, prayers are said daily, and the building is used by a number of local groups of all kinds throughout the week.
We are named after St Francis of Assisi, who lived in Italy about 800 years ago.  God spoke to St Francis saying "rebuild my church", which he set about doing by calling a band of people to follow him into a life of worship of God and service in the community.  In the spring of 2013 our previous Vicar visited the city of Assisi, and saw the places where St Francis lived and worked.  At around the same time he had a sense that God was saying to him "rebuild my church", and he shared this with the congregation of St Francis, who willingly embraced it.
A question that began to form in our minds was: how was God calling us to "rebuild my church"?  The answer to this came as we needed first to lay the foundations.  In October 2014 a group of church members began meeting to pray in the church every Monday evening.  Inspired by a book which led us to seek to make St Francis a "House of Prayer", a couple of months later this was expanded into meeting to pray in the building every day.   Others are praying in their homes alone and in small groups.  So the foundations are being laid – in daily prayer.
Local people have expressed their appreciation of the quiet garden which was established a couple of years ago in the corner of the churchyard to the right of the main entrance.  Within the garden we have added a large wooden cross and a small statue of St Francis.  We have our weekly Mums and Tots group during term-time. Refresh is our monthly meeting over tea, coffee and cake; and our members are involved in many activities taking place in the community.
In all that we do our aim is to bring glory to God, the God who loves us, the God who has shown his love in sending his Son Jesus to die for us, the God who lives with us and in us by his Holy Spirit day by day.