In Langley it's as easy at St Francis of Assisi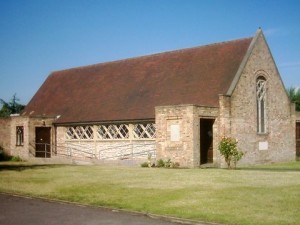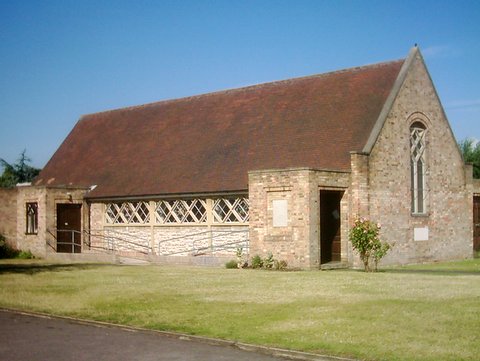 If one day you come to research
What happens at St Francis Church,
You'd find each Sunday morn we meet
And if you came, we you would greet.
We meet most Sundays half past nine
To share Communion bread and wine,
But each 4th Sunday at eleven
We meet to praise the Lord in heaven.
Each week we wonder who'll
Join us upstairs at Sunday School.
On Wednesday's we come here at ten
To share the bread and wine again.
And when we've shared the bread and wine
We meet in a group of roughly nine
To read the Bible and discuss
What the passage means for us.
So we can know for evermore
Our Bible studies teach us more
About salvation through the Lord;
The word of God – the Spirit's sword
On Thursdays once a month we meet
For tea and cakes, o what a treat.
Come to Refresh if you're a seeker
To have some tea and hear a speaker.
Though designed for older folks
We're happy to greet other blokes.
Round a table you may sit
And meet with friends and chat a bit.
Every Friday Mums and Tots
Of things to do there's always lots.
We have a time of play before
Our story time then sing once more.
Mums and Tots should not be missed
But sadly there's a waiting list.
We're open to parents and also to carers
We'll invite you along as soon as it's sparer
Each August Holiday at Home
For older folks who cannot roam
Abroad on holiday away
But each instead at home must stay.
There's indoor games and jigsaws too,
A trip outside we also do.
You could try painting or another craft
And entertainment at which you'll laugh.
We have a library from which to borrow;
That so few do is a cause of sorrow.
Once a quarter we read a set book
And at what it tells us we all look.
Each weekday morning we come to pray –
For a different local road each day.
We pray for healing for those who are ill
And comfort for those who are grieving still.
One Saturday each year in July or June
We offer some scones, jam, a jar and a spoon
To all passers-by through our grounds – it's for free
So all can enjoy a heavenly cream tea.
We have a garden with a comfortable seat;
We have a building where each week we meet.
When we don't need to use it, the building's for hire.
But at worship we ask God to set us on fire.
So if you come down along Upton Court
And pass by our building, please give a thought
To what goes on each week in our hall
It may be some time that you'll stop and you'll call.
For you'll always be welcome when we you will meet
You're welcome as well if you sit on the seat
You may stop and then ponder in our little garden
And we trust from your sins you'll encounter God's pardon.
So we invite you who read this to come in and meet.
We'd love the occasion when we you could greet.
We hope you'll come here from whatever nation
So please come and join us in our congregation.