Kedermister Library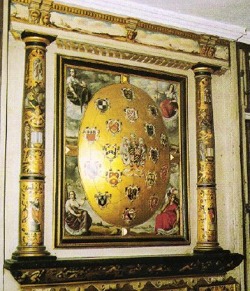 The Library was founded before 1631, by Sir John Kedermister, for the benefit of "Ministers of the said town of Langley and such other of the County of Buckingham as resort thereto".
For more information about the Library, please take the Tour of St. Mary's.
Click here for 3D views of the Library and the Kedermister Pew.
Visiting the Church & Kedermister Library
The Library was reopened in 2012 after extensive restoration work. View the stages of the restoration by following this link.
The Kedermister Library is normally open to visitors on the first Sunday of the Summer months (May to September) from 2.30pm to 5.00pm.
The Open Days for 2014 are now past, and they will resume again on 3rd May, 2015.
Visits for individuals and groups can be arranged at other times by contacting the Hon. Librarian, Katie Flanagan, on 07931 251083 or by email.