Visit our Facebook page
for information and links.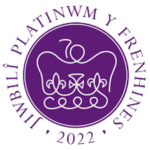 Sunday, 5th June, at St. Mary's—Platinum Jubilee Celebration with Church Open Day Including cream tea, quizzes for inside and outside St. Mary's; a prize for the best appropriate costume, and other activities to be confirmed.
Sunday, 19th June, 11.00 a.m. At St. Francis Church—Open Air Service.  Christ the Worker and St. Mary's Church will be closed this weekend.  Officiating will be Bishop of Oxford, Steven Croft.