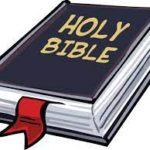 Bible Study on Zoom:  The Bible study group is now meeting on a fortnightly basis.   The next sessions are 1st December and 15th December. For more information, contact Bill Birmingham on 01753 548646.   Zoom Sign-In  WEB: https://us02web.zoom.us/j/5871259212?pwd=RnFabUV4bEx2OHBYTm5yZXlNT3I2QT09
Phone: 020 8080 6591    Meeting ID: 587 125 9212# Passcode: 738192#
Sunday, 5th December, 10.00 a.m. Thames Hospice Santa Dash at Swinley Forest, Bracknell— 2km, 5km or 10km routes available or choose your own route closer to home.  Entry fee:  adults,£20  Children (2-13 yrs.) £7.50 and infants: (0-2) Free.   For more information:  Santa Dash | Thames Hospice
Thursday, 9th December, 12:00 p.m.  Langley Community Coffee Shop Christmas Lunch at the Brasserie at Wexham Park Golf Club.  For more information, contact Sheila Papali on 07153 541165 or mobile  07805 335086.
Saturday, 18th December, 5.30 p.m. at Eton College Chapel—London and Slough Run in Partnership with the Rotary Club of Windsor, host a Christmas Carol Service.  The evening will be presented by Gloria Hunniford.  Pre-and-post concert drinks receptions.  For more information and to book tickets, click this link:  https://etonchristmascarolservice.eventbrite.co.uk"
Sunday, 19th December, 6.30 p.m. at St. Francis—Coffee and Carols.  A relaxed evening of fellowship, coffee and singing favourite Christmas carols.  All are welcome.
Sunday, 19th December, 6.30 pm, at Christ the Worker—A Festival of Nine Lessons & Carols. A worship service celebrating the birth of Jesus Christ. This is based around nine lessons that tell the story of the loving purposes of God towards humankind. The readings are interspersed with Christmas hymns and carols. We hope you can join us. The service will be followed by light refreshments. We look forward to welcoming you.
Christmas Services
| | | | |
| --- | --- | --- | --- |
| Date | Time | Location | Service |
| Fri— 17th Dec | 10.00 a.m. | St. Francis | Christingle |
| 19 December | 6.30 p.m. | Christ The Worker | Nine Lessons and Carols |
| | 6.30 p.m. | St. Francis | Coffee and Carols |
| 24 December | 4.00 p.m. | St. Mary's | Crib Service |
| | 7.00 p.m. | St. Mary's | Carols by Candlelight Service |
| | 11.30 p.m. | St. Mary's | Midnight Mass |
| 25 December | 9.30 a.m. | Christ The Worker | Family Holy Communion |
| | 10.00 a.m. | St. Mary's | Family Holy Communion |
| | 10.00 a.m. | St. Francis | Christmas Service Word |
| 26 December | 10.00 a.m. | St. Mary's | Holy Communion–St. Stephen the Protomartyr-Boxing Day |