tinned fruit
long life fruit juice
any tinned meat products
Junior Choir will start Friday, 9th September at 7:00 p.m. 
Apples from the Rectory Garden are available in a box in St. Mary's porch.  Help yourself!
(Almost) last call for anyone interested .  See Fr. Chris ASAP–07910 077885.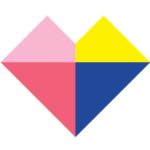 Spring Harvest: This is a huge Christian festival held at Butlins in either Skegness or Minehead. The dates are 10-14 April 2023. It is suitable for people of all ages and the children's work is excellent! It would be great to bring a group from across the parish. (Discounts and Bursaries are available).   See Fr Chris and  https://www.springharvest.org/ for more details.  Please use the sign-up sheets in each church if you are interested.
Keeping in Touch: Please keep watching the Parish website  and Facebook page for resources and current events.  The July/August issue of Around Langley is available in churches , and may be accessed online    AL-Fin-22-5-Jun.pdf (langleymarish.com)   Spare copies Around Langley the magazine may be obtained from Anna Thomas-Betts 01753 822013.
Rector's Hour: Summer Holidays are here.
There will be no Rector's Hour until September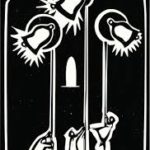 Bell-ringers needed! Bells have been rung in St Mary the Virgin since 1552 (and probably earlier!), it is a wonderful tradition which is sadly dying out and it may happen here. If you would like to learn how to ring church bells contact Fr Chris by mobile — 07910 077885  or Mark Instone, email:  Markinstone202@btinternet.com
Parish Social Events Calendar
| | | | | |
| --- | --- | --- | --- | --- |
| Day | Date | Time | Church | Event |
| Sat | 03 September 2022 | TBA | St. Mary's | Special Open Day with Speaker |
| Sun | 04 September 2022 | 2.00 p.m. | St. Mary's | Open Day |
| Sat | 10 September 2022 | TBA | St. Mary's | Beating the Bounds |
| Thr | 22 September 2022 | 10.00 a.m. | Christ the Worker | Macmillan Coffee Morning |
| Sat | 26 November 2022 | 2.00 p.m. | St. Mary's | Christmas Fayre |